---
10 Common Webinar Mistakes to Avoid in 2019 EMEA
Event Information:
When it comes to webinars, sometimes the smallest mistake can make the difference between an awesome event and an epic fail. On 19th June, attend "10 Common Webinar Mistakes to Avoid in 2019" and learn tips and best practices to make sure that your webinars are always a success, including:
Secrets for driving webinar registration
Delivering a more engaging audience experience
Speaker best practices
More effectively converting webinar leads
Don't let simple mistakes ruin your best webinars. Register Now.
Speakers: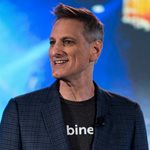 Mark Bornstein, VP of Content Marketing, ON24
Mark brings over 20 years of content marketing, corporate communications and account management experience at leading companies, including Cisco, GE Access and Compatible Systems. He has presented at many of today's biggest marketing conferences and, for the past six years, has been the host of the "ON24 Webinar Best Practices Series" webcast which has thousands of followers across the globe.
Timing:
Date: 19 June, 2019
Time: 11:00 am BST | 12:00 pm CEST
Duration: 1 Hour